Sustainable Materials and Technology
WHAT IS SUSTAINABLE MATERIALS AND TECHNOLOGY? (Fall 2021 and later)
The BS in Sustainable Materials and Technology or SMT program exists as a response to societal demand to move away from fossil fuels; renewable and sustainable resources are increasingly being used to create products ranging from construction and paper to packaging, composites, electronics, textiles, plastics, and bioenergy.
The SMT degree program provides foundational knowledge on how wood and other plant-based materials can be sustainably produced and converted into these products. Students will learn the fundamentals of plant growth and science, principles for sustainably converting renewable resources into a range of products, and business and supply chain concepts.
PROGRAM CONTENT
This program has a prominent focus on experiential learning through a series of on-campus laboratory experiences as well as research opportunities off-campus and in the field. This university has a strong reputation in the sustainable materials industry, connecting students to numerous opportunities for internships and employment. Students also have the opportunity to study and work with graduate students pursuing studies on sustainable materials. Further, students learn from faculty who regularly conduct externally funded research resulting in courses that relay the most current and relevant information.
The Sustainable Materials and Technology program is accredited by the Society for Wood Science and Technology.
WHAT CAN I DO WITH A DEGREE IN SUSTAINABLE MATERIALS AND TECHNOLOGY?
Graduates of this program are prepared for a wide variety of careers in the sustainable materials space, including mill supervision and quality control, sustainable material business and marketing, new product development, and sustainable material procurement.
UMaine's ADVANTAGE
• Located in the vast North woods – Maine has more forests than the rest of New England combined, and Orono sits on the edge of vast and varied forestlands. This provides students with unparalleled opportunities for research and field experience.
• NEBHE rate for students from Connecticut, Rhode Island or Vermont
• Research connection
• Hands-on experience early in your program – The program takes advantage of the University's 1,270-acre Dwight B. Demeritt Forest is adjacent to campus. In addition, the nearby Penobscot Experimental Forest and other properties owned and managed by the university provide nearly 15,000 acres of living laboratories for forest resource education and research. Nearby, large areas of public and private, industrial and nonindustrial woodland provide more opportunities.
• Close interaction with faculty; strong sense of community
•More than $130,000 in annual scholarships
•Outstanding opportunities for internships and work experience
OUR FACULTY
UMaine's School of Forest Resources faculty are known as a source of objective scientific information. They have an international reputation for cutting-edge research innovation, and they are committed to educating the next generation of leaders on forest resource issues. In a typical year, our faculty receive $8 million in research grants and publish 40 papers in refereed journals. They also provide leadership regionally and nationally to professional organizations.
OPPORTUNITIES TO EXCEL
Undergraduates in Sustainable Materials Technology have an opportunity to study, interact and conduct research and laboratory work with graduate students from around the world. Students work closely with active faculty researchers who explore and extend the latest knowledge in sustainable materials. Alumni have donated over $16 million in more than 60 named scholarship funds and faculty endowments. Students are encouraged to join the UMaine chapter of the Forest Products Society. They also have opportunities to attend conferences and meetings organized by the Society of Wood Science and Technology and other professional organizations. Special recognition includes the university chapter of the national forest resources honor society, Xi Sigma Pi. Summer work and internships are readily available for students. The professional experience and contacts gained through summer activities provide a real advantage when our graduates apply for jobs. An annual jobs fair also provides students an opportunity to find internships and jobs.
HOW DO I APPLY?
Visit go.umaine.edu for an application, as well as information about academics and life at UMaine.
FOR INFORMATION PLEASE CONTACT:
Dr. Douglas Gardner, Program Leader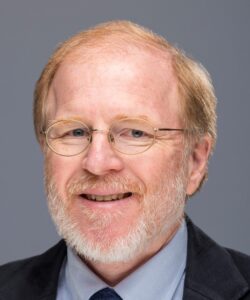 Advanced Structures and Composites Center
35 Flagstaff Road, University of Maine, Orono, ME 04469
Phone: (207) 581-2846
Email: douglasg@maine.edu