ABOUT SWIFT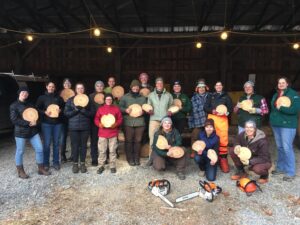 CONTENTS
MISSION
The mission of SWIFT is to support and encourage anyone in the School of Forest Resources (SFR) identifying as a woman, inclusive of people who are non-binary, in their forestry education and careers.  We aim to provide mentoring and support to better retain women in forestry at all educational levels and ensure successful transitions to the workplace.
We use the following evidence-based approaches as means to achieving this:
educating women about terms, concepts, and current research on gender discrimination;
developing strategies for success in a field dominated by men;
improving networking for women; and
providing education, discussion, and opportunities for and about men as allies.
These approaches are intended to help overcome existing barriers (1 and 2) and build a more inclusive community and climate across SFR (3 and 4).
CORE VALUES
Gender bias and discrimination are realities in our field
Current research and literature are essential in understanding bias
Women have agency and voice in dealing with bias and discrimination
Women-only events are necessary to foster safe and open communication
ORGANIZATION
There is no formal membership in SWIFT. SWIFT consists of a series of events (roughly 3-4 per semester) that further our mission. The current Planning Team plans and implements these events, which are open to either all women in SFR or all of SFR (SWIFT+Allies events).
PLANNING TEAM
The SWIFT Planning Team (PT) is an all-volunteer group of six consisting of two undergraduate students, two graduate students, and two faculty/staff. The PT operates on a consensus basis with no formal hierarchy or roles, apart from a designated communications coordinator. All PT members plan and facilitate at least one event a semester and prioritize attending SWIFT events.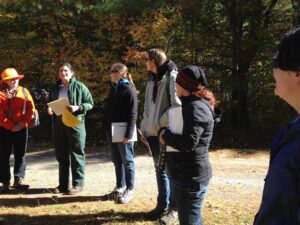 PLANNING TEAM 2019 – 2020:
Maddie Eberly, communications coordinator; undergraduate rep
Carolyn Ziegra, undergraduate rep
Catherine Chan, program coordinator; graduate rep
Jeanette Allogio, graduate rep
PAST PLANNING TEAM
Karin Bothwell
Kara Costanza
Mindy Crandall
Savannah (Haines) Ferreira
Maren Granstrom
Maggie Mansfield
Emily Roth
Erin Schlager
Jenna Zukswert