Distinguished Alumni 2023 - Lynn Wilson
---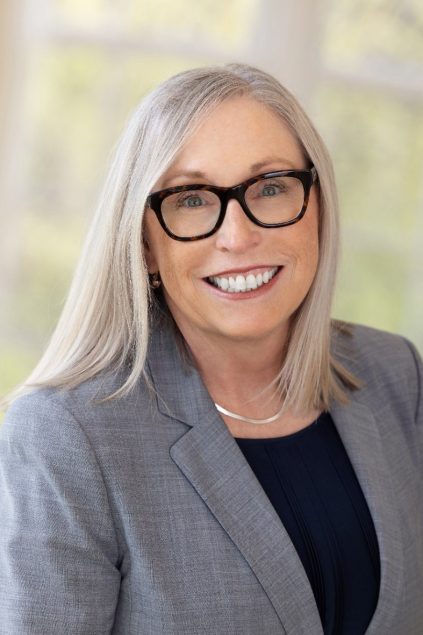 Lynn Wilson
N. Lynn Wilson
Lynn Wilson has spent over three decades in leadership roles at top-tier timberland and building products manufacturing companies, with experience across the U.S., Canada, and New Zealand. Lynn earned a B.S. in Forest Management from the University of Maine, 1987, and an MBA from Thomas College, 1992.
In December 2020, Lynn was appointed to the Roseburg Forest Products Board of Directors, which is a closely held, family-owned forest products company. RFP owns and manages 600,000 acres of timberland and building products manufacturing operations in ten states and the Province of Ontario. She serves on Roseburg's Risk and Strategy Committee.
Lynn most recently served as Vice President, Supply Chain for Louisiana-Pacific (2015-2019) before her retirement, overseeing LP's raw materials procurement, transportation and logistics, supply chain planning, and sustainability in the North America. She previously served as Executive Vice President for Rayonier (2010-2015) and spent more than a decade with Plum Creek Timber Company rising from field operations to Vice President. Lynn began her career with Scott Paper in 1986 as a summer intern and transitioned with ownerships changes from Scott Paper, SD Warren, Sappi and Plum Creek (1986-2010) in roles of increasing responsibility over the years.
Lynn founded WinterTide LLC in 2020 and advises forest products and manufacturing companies on operational excellence, strategic planning, procurement, supply chain, and logistics challenges. Lynn has a passion for leadership development, mentoring, and training with a special emphasis on cultural transformation and building high-performance teams.
Lynn currently serves on the Forest History Society Executive Committee, member of University of Georgia's Harley Langdale Jr. Center for Forest Business Advisory Committee, Board Member of the Forest Landowners Association, and member of the Society of American Foresters. Lynn lives in North Central Wisconsin with her husband and is an avid outdoor enthusiast enjoying four seasons of sports including snowshoeing and fishing.
Event Schedule
4-5pm: Light Refreshments in Nutting Hall Lobby
5-6pm: Presentation from the 2023 Distinguished Alum in Nutting Room 100, recognition of Stephen Shaler's retirement and the awarding of the Outstanding Faculty and Top Student Awards
6-8pm: Indoor Buffet in Nutting Hall