Rob Lilieholm
E.L. Giddings  Professor of Forest Policy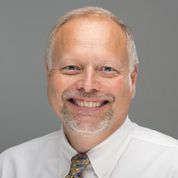 CRSF Program Leader, Conservation Lands & Public Values
249 Nutting Hall, Orono, ME 04469-5755
207.581.2896; fax 207.581.2875
robert.lilieholm@maine.edu
Ph.D. University of California, Berkeley (1988)
M.S. Louisiana State University, Baton Rouge (1985)
B.S. Utah State University, Logan (1983)
Dr. Robert J. Lilieholm holds the E.L. Giddings Chair in Forest Policy at the University of Maine. Lilieholm's research examines ways in which wildlands can be sustainably managed to promote a wide range of social, economic and ecological goals. Examples include the modeling of alternative future development scenarios, and the creation of market-based approaches to sustaining protected areas and local communities around the world. Lilieholm's work has been featured by CBS 60 Minutes, NPR's Marketplace, and Forbes.
Before joining UMaine in 2006, Lilieholm spent 18 years in the College of Natural Resources at Utah State University, and was a Visiting Fellow at the Lincoln Institute in Cambridge, MA, and with the Organization for Tropical Studies in Costa Rica. Lilieholm has authored numerous publications through funding provided by the National Science Foundation, the Ford Foundation, the Boston Foundation, USAID, The World Bank, EPA, and the U.S. Department of Defense.
Dr. Lilieholm has also been active as an expert witness in wildland fire and forest management litigation across the U.S., especially with respect to Western public lands.
At the University of Maine, Lilieholm is a Blue Sky Faculty Fellow. In recent years, he received the Pitts-Webber Outstanding Teaching Award (2010), the NSFA Outstanding Public Service Award (2012), the Pitts-Webber Outstanding Researcher Award (2013), and in 2014 the President's Research Impact Award. Other honors include receiving the Baker and Bidwell Research Fellowships at UC-Berkeley, and twice being named a Rockefeller Scholar at Louisiana State University. In addition to his UMaine position, Lilieholm is an Adjunct Lecturer at the University of Nairobi, Kenya.