David Sandilands
Aerial Survey Pilot and Remote Sensing Specialist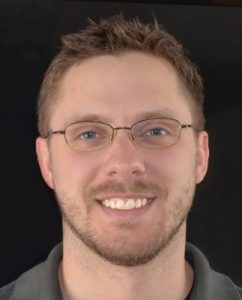 260 Nutting Hall
Orono, ME 04469
(207) 581-2962
david.sandilands@maine.edu
M.S. University of Maine (2017)

B.S. Dowling College (2002)
Dave is responsible for the coordination, planning, and implementation of aerial survey flight missions and image processing workflows. He supports the technical instruction of geospatial and remote sensing applications to SFR graduate and undergraduate students, forest industry professionals, small woodland owners, and various government and non-profit entities. Dave brings his extensive aviation experience to the Wheatland Geospatial Lab and is an FAA licensed Airline Transport Pilot, Certified Flight Instructor, and Part 107 sUAS Remote Pilot. He received his Master of Science in Forest Resources from UMaine in 2017 with a program of study in remote sensing.
Prior to UMaine, Dave flew as a commercial airline pilot with CommutAir d.b.a. Continental Connection where he was responsible for the operation of Beechcraft 1900D and DHC-8 Q200 aircraft. Before his position at CommutAir, Dave worked as a flight instructor at Dowling College, teaching private pilot, instrument, commercial, multi-engine, and Certified Flight Instructor students. He also served on Dowling's School of Aviation Standardization Committee to establish flight training procedures.
Learn more about our teaching, research, and outreach resources at the Wheatland Geospatial Laboratory website, and check us out on Twitter.