Master of Forestry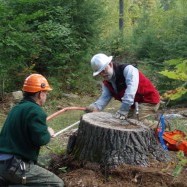 The University of Maine's School of Forest Resources offers a program of graduate study leading to a Master of Forestry (MF) degree.  The MF program is a professional, non-thesis master's program.
The MF program prepares students for a rewarding career in forest management. The MF program attracts students with undergraduate degrees in forestry wanting to enhancing their abilities as professional foresters, as well as attracts students with degrees in other fields wishing to become foresters.
COVID-19 Update:
Forestry has been deemed essential by the US Department of Homeland Security because of our role in providing masks, filters, toilet issue, disinfecting wipes, cleaning products, cellulose-based pill fillers, wood pallets to move supplies, lumber for emergency structures and fuel for energy production and heating. As reported by the Society of American Foresters: "The US Department of Homeland Security (DHS) recently included the forest products industry in guidance issued on the "Identification of Essential Critical Infrastructure Workers During COVID-19 Response." The memo designated "workers who support the manufacture and distribution of forest products, including, but not limited to timber, paper, and other wood products" as essential and urged them to maintain operations." Managed forests are also providing important outdoor recreation opportunities for Americans during this crisis.
---
Admissions
Applicants for the MF program must apply to the University of Maine Graduate School.  Applications and admission is handled by the Graduate School.
Recommendations for admission are made by the School of Forest Resources based on the applicant's academic records, results of the Graduate Record Examination (waivers available), experience, and recommendations.
Applications for fall admission should be submitted by the end of March; those for spring admission by the end of November.  Those seeking consideration for a School of Forest Resources scholarship should submit applications by February 15.
COVID-19 Update on Admission Deadlines:
We recognize that prospective students considering a career change to the forestry profession may now find themselves in a position to return to school sooner than anticipated. We will consider applications for the Fall 2021 semester throughout the summer and can help guide you through the off-cycle admission process. The GRE exam can be waived. Contact Dr. Jessica Leahy (jessica.leahy@maine.edu) for more information.
---
Requirements
1) Form an Advisory Committee: The Master of Forestry Advisory Committee is made up of three or more graduate faculty members.
2A) Course requirements for students with a professional forestry degree accredited by the Society of American Foresters:  Thirty (30) total credit hours are required for the MF degree.  At least fifteen (15) credits must be in graduate courses, including SFR 690 a three (3) credit problem course on a topic selected by the student and Advisory Committee.  The remaining courses (400-level or higher) are selected by the student with the approval of the Advisory Committee.
2B) Course requirements for students without  a professional forestry degree accredited by the Society of American Foresters:  Students with a BS or BA degree or its equivalent from a recognized University or College but no SAF-accredited forestry degree will follow the attached curriculum sheet: Click here for the MF Curriculum.  Any required course  may be substituted or waived by the student's advisory committee if the applicant can demonstrate  a grade of B or higher in a comparable course from their prior education.  Common examples would be the soil science and forest vegetation requirements.  Other basic undergraduate prerequisites to the MF program are precalculus mathematics, principles of statistical inference, introductory biology, and introductory chemistry.  If students lack one or more of these courses, then more than four semesters may be required to complete the program. Contact the MF Coordinator to have your undergraduate transcript evaluated and a draft curriculum prepared.
3) Master of Forestry Project: The SFR 690 problem course is an independent study on a topic approved by the Advisory Committee.  This is not a thesis based on research, but rather a professional report which will be reviewed as critically as a thesis by the student's Advisory Committee. This is often a comprehensive forest management plan, although other special projects can be developed.
4) Final Examination: Student will present and defend their professional report before their Advisory Committee.
---
Fees and Expenses
Tuition varies with residency. Financial aid assistance may be available.  The Master of Forestry graduate program has NEBHE (New England Board of Higher Education) status for potential and existing graduate students residing in the states of CT, MA, NH, RI, and VT.
---
---
For more information, contact:
Dr. Jessica Leahy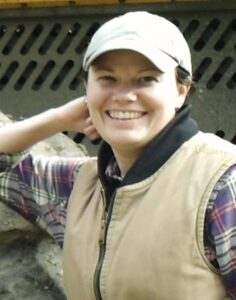 MF Program Coordinator
School of Forest Resources
University of Maine
5755 Nutting Hall
Orono, ME 04469-5755
email: jessica.leahy@maine.edu
or
Dr. Shawn Fraver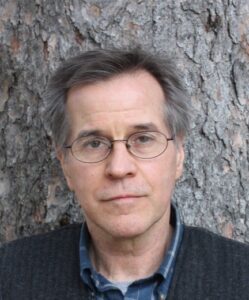 Graduate Coordinator
5755 Nutting Hall
Orono, ME 04469-5755
Phone: (207) 581-2842 | Fax: (207) 581-2875
shawn.fraver@maine.edu