Ecology & Environmental Sciences: Ecosystem Ecology Concentration – Forest Ecology track
Overview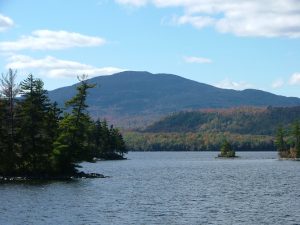 The Bachelor of Science in Ecology and Environmental Sciences (EES) has a concentration in Ecosystem Ecology with a Forest Ecology track. The concentration is designed to provide students with the breadth and depth of understanding required to become active participants in promoting the sustainability of our forests in the future. The Forest Ecology track outlines a program that will make students highly competitive for graduate studies in such areas as forest ecology, silviculture, forest health, or tree physiology.
Curriculum for the B.S. in Ecology and Environmental Sciences at the University of Maine
Double Majors and Minors
The Forest Ecology track is a partner to the long established Forestry program at the University of Maine. While the Forestry program focuses on the management of forests, the Forest Ecology track in EES emphasizes the biology and conservation of forest ecosystems from the molecular to the biosphere level. Other program options include the declaration of academic minors in such areas as biology, botany, environmental management & policy, fisheries, forest products, forest recreation management, geological sciences, plant science, soil science, surveying, or zoology.
The "Maine" Diffe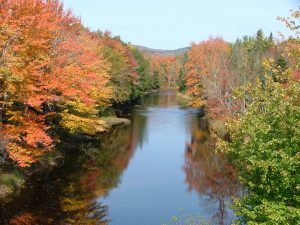 rence
Maine is the most forested state in the country and provides an ideal setting for studies in Forest Ecosystem Science. Students can expect courses and work opportunities to bring them into the Maine woods as an integral part of their education. In addition, faculty have active research programs and are the primary instructors and advisors for students resulting in an educational experience of exceptionally high quality.
Scholarships
Scholarships are available through the University, College, and Forest Resource programs. Incoming first-year students are automatically considered for awards. Students are eligible for additional awards throughout their matriculation.
Career enhancement
We encourage EES students to work with faculty and graduate students on research projects including: Old-growth forests, silviculture, ecosystem management, forest health, climate change, tissue culture, tree biology, and other challenging projects. College and University funds are available for travel to meetings and for student projects.
View an example of a senior research project!
Positions for our recent graduates
Graduates in Forest Ecology have entered graduate school at Northern Arizona University, Oregon State University, Penn State University, University of Massachusetts, University of Minnesota, University of Tennessee, and University of Maine. Our graduates have also been hired in such positions as research technician, GIS specialist, tree health specialist, forest service research specialist, plant health inspector, forest biologist, and high school science teacher.
For more information on the EES program, visit http://umaine.edu/nrc/

For information about the Forest Ecology track, please contact:
Dr. William Livingston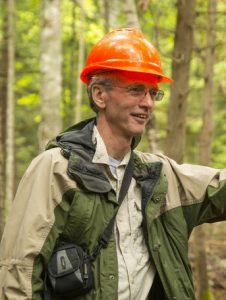 201B Nutting Hall
University of Maine
Orono, ME 04469-5755
(207) 581-2990
WilliamL@maine.edu