SWIFT
SWIFT: Supporting Women in Forestry Today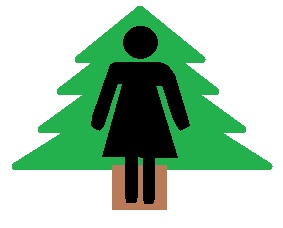 The profession of forestry has always been made up primarily of men, but that doesn't mean women in the field are out of place – we just have our own approach to success.  In 2015, a group of faculty and grad students in the School of Forest Resources formed SWIFT: Supporting Women in Forestry Today, as one way to address the challenges we might face as women in forestry.  We have regular meetings open to all women in the SFR – undergrads, Masters and PhD students, researchers, and faculty – to discuss relevant topics, to hear from guest speakers, and to provide a safe place for women to learn.  Our goal: to provide practical, positive, solutions-focused meetings that provide formal and informal support. Ultimately we are fostering a community atmosphere that can serve to encourage and empower women in forestry to succeed.
SWIFT Calendar Fall 2017
Thursday, September 7th, 4:30-5:30pm: Welcome back social

Plum Creek Room (Nutting 204), all women in forestry welcome.
Vegetarian and meat chili, toppings, cornbread, drinks provided. Come and get to know your fellow women in forestry!
SWIFT News
Karin Bothwell and Erin Schlager received 2nd Place in oral presentations for their talk, "Supporting Women in Forestry Today: Small-Scale Discussions with Large-Scale Implications" at the SAF National Convention in Madison, Wisconsin, November 2016
SWIFT was highlighted in a front-page article by Andrea Watts, January 2017 issue of The Forestry Source, the monthly newsletter of SAF
---
Previous SWIFT meeting topics
The "Confidence Gap"
Dealing with Imposter Syndrome
Addressing discrimination
Strategies for entering the labor force
How to be an Advocate/Ally (open to all SFR)
Role playing difficult situations
Presentations from the Diversity and Inclusion Track at SAF National (open to all SFR)
Career advice with field foresters
Finding your communication style
PEF Field Tour and talks
---
Planning Team 2017-2018: 
Savannah Haines, BS 2018
Karin Bothwell, MS 2017
Kara Costanza, PhD 2017
Laura Kenefic, Research Forester
Marie-Cecile Gruselle, Asst. Research Faculty
Mindy Crandall, Asst. Professor
Jessica Leahy, Professor
Please contact any of us if you're interested in serving on the planning team. We are an all-volunteer effort.
---