SWIFT
SWIFT: Supporting Women in Forestry Today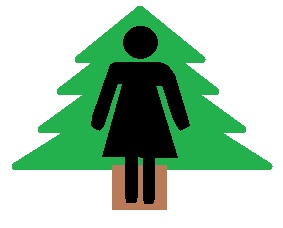 SWIFT is a group of women and allies in the School of Forest Resources committed to advancing opportunities for women in the field of forestry. Our goal is to provide practical, positive, solutions-focused meetings that provide formal and informal support. Ultimately we are fostering a community atmosphere that can serve to encourage and empower women in forestry to succeed.
---
 SWIFT Calendar 2018-2019: Coming Soon!

We have regular meetings, either open to all women or everyone in the SFR – undergrads, graduate students, researchers, staff, and faculty – to discuss relevant topics, to hear from guest speakers, and to provide a safe place to learn and grow. Our goal is to provide a mix of time to socialize and get to know each other, learn new concepts through seminars, offer brainstorming sessions that allow us to develop strategies, and time in the field to explore what we all love best – forestry!
---
Planning Team 2018-2019:

Mindy Crandall, faculty/staff rep
Jenna Zukswert, faculty/staff rep
Maren Granstrom, graduate rep
Maggie Mansfield, graduate rep
Emily Roth, undergraduate rep
Maddie Eberly, undergraduate rep