Mehdi Tajvidi
Assistant Professor of Renewable Nanomaterials;
Graduate Program Coordinator
117 Nutting Hall
207.581.2852
email: mehdi.tajvidi@maine.edu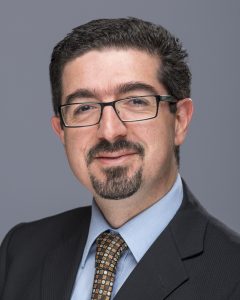 Cooperating Assistant Professor
Advanced Structures and Composites Center and Forest Bioproducts Research Institute
Member, Paper Surface Science Program (PSSP)
Ph.D.  (Natural Resources Engineering), University of Tehran, 2003
M.Sc. (Natural Resources Engineering), University of Tehran, 1998
B.Sc. (Natural Resources Engineering), University of Tehran, 1996
Professional Memberships:
Society of Wood Science and Technology (SWST)
Technological Association of the Pulp and Paper Industry (TAPPI)
Society of Plastic Engineers (SPE)
Mehdi Tajvidi joined the School of Forest Resources in September 2013. Mehdi started his scientific career at Forest Products Laboratory, Madison, WI in 2001 where he worked as a visiting scientist working on his dissertation on dynamic mechanical analysis of wood plastic composites. After completing his Ph.D. program in Natural Resources Engineering at the University of Tehran in 2003, Mehdi worked as an Assistant and later an Associate Professor at the Department of Wood and Paper Science and Technology, the University of Tehran for 8 years. In 2007 Mehdi received the Japan Society for the Promotion of Science (JSPS) award to do research at the Department of Biomaterials Sciences, the University of Tokyo, Japan where he worked as a Visiting Professor for two years. Upon moving to Canada in 2011, Mehdi worked as a Visiting Professor and a Research Associate at the Department of Chemical Engineering, University of Waterloo, ON, Canada before Joining the School of Forest Resources in September 2013 as the Assistant Professor of Renewable Nanomaterials. Mehdi's areas of research interest are production, characterization and performance evaluation of renewable nanomaterials and their composites. He is particularly interested in mechanical properties of nano-materials and nanocomposites, structure-property relationships, viscoelastic behavior, dynamic mechanical analysis and magnetic cellulose nanocomposites. To date, Mehdi has published over 80 papers in academic journals, presented over 40 presentations at international conferences and advised/co-advised over 35 graduate students.